Physical Therapy

Functional performance Assessment

MOVE WEll, Age Well!
Physical Therapy Functional Performance assessment
our mobility plays a significant role in our independence and quality of life as we age.
Have you begun to notice a decline in your overall function? Are your functional mobility, gait, balance, posture, strength, or overall wellness not what they used to be? This comprehensive 90-120 minute evaluation of your function can help pinpoint the areas that may put you at risk for pain, falls, and decreased independence as you grow older. You will be provided with appropriate recommendations, and a customized treatment plan to help you achieve your goals. One or two follow-up visits in the coming weeks will address any further issues to ensure your progress over time. Do YOUR part to stop mobility issues before they become a bigger problems!
We all know the importance of our annual medical visits to monitor our overall health and detect small issues before they wreak havoc on our lives. However, these visits do not thoroughly assess your functional mobility, strength, balance, gait, and posture. The Information found in this assessment paints a great picture of your overall physical function and can be used to design a plan that will help restore these elements to levels that will decrease your risk of falls and debility, and increase your overall quality of life.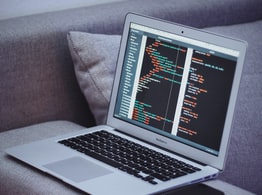 The Functional Performance Assessment is a 90- 120 minute, one-on-one evaluation of your:
Wellness and injury history

Fundamental movement quality (turning, reaching, bending, etc.)

Balance

Gait pattern

Basic Endurance

Functional Strength

Posture
Limitations and compensations that increase your risk of falls, injury, or functional decline will be identified. You will be provided with customized recommendations and an activity plan that will empower you to reach your unique activity goals.
We look forward to helping you move well and age well!
---
More information about the functional performance assessment
How often should I schedule a Functional Performance assessment?
Typically, one assessment visit and a 4-8 week follow up are sufficient. The information and guidance provided during these sessions should help you to reach your mobility goals in the 6-12 month period that follows . If your initial level level of function was fairly low, or if you feel that your mobility has changed as a result of recent health concerns, a visit every 6 months may be recommenced.
How is this different from a typical course of physical therapy.?
Most people undergoing a course of physical therapy are doing so to deal with a specific problem and significant time is spent around rehabilitation over several weeks or months.
However this is a very short course of therapy, lasting only two or three visits. The Functional Performance Assessment is a comprehensive 90- 120 minute session that will look at your functional mobility as a whole. One or two follow up visits are scheduled several weeks later to ensure that your program is going well and to make any needed teaks. It is not an ongoing course of physical therapy.
If you have a specific physical issue for which you would like physical therapy please contact our office to schedule an appointment for a PT evaluation of that specific issue. The Functional Performance Assessment would NOT address these more specific problems.
How long does this appointment take? How many visits should I plan for?
The Functional Performance Screen typically takes approximately 90- to 120 minutes depending on your mobility levels.

If you have not already completed all the pre-appointment paperwork, you should arrive to your appointment at least 20 minutes early, as this provides your therapist with important information regarding your current health and wellness. Please be ready to go at your scheduled appointment time!

If the development of your customized plan requires a bit more time, another 60 minute visit may be recommended by the therapist.

A follow up visit is typically recommended within 4-8 weeks. This helps us ensure that your program is a great fit and make any beneficial changes or additions so that you are well set up to meet your goals. This visit is approximately 45-60 minutes.
Does insurance pay for this service?
Backway's Physical therapy accepts Medicare and a short list of other insurance plans (please see Backway's PT website for accepted insurance and call our office to confirm.) The out of pocket rate for the 90 minute Functional Performance Assessment is $230. The 60 minute follow-up visit is $130.
Website- Algorithm- Functional Performance Assessment- Is it covered by insurance
Do I need a referral from my medical provider?
If you are paying out of pocket, you do not need a physician referral.

If you will be using your Medicare benefit you will need a referral from your physician for the Functional Performance Assessment for your reason of concern (ex: decreased balance, strength, or flexibility. Recent falls or decreasing endurance.)

If you are a Medicare recipient who is not experiencing any mobility difficulties, but would like this assessment as a preventative strategy and to track future functional changes, it is NOT covered by Medicare. Medicare does not cover physical therapy for preventative and general wellness services.
Here is What to expect:
If you are a Medicare client who wishes to use their insurance to cover this visit, please obtain a order from your provider for "Physical Therapy Evaluation" or "Functional Performance Assessment" with the diagnosis of your area of GENERAL concern. (ex: balance, posture, strength, decreasing mobility,etc.) This should NOT be for a very specific, non-mobility issues such as "shoulder pain" or "back pain."

Once you have booked your appointment,

our

"

Pre-appointment

" forms

will be sent via email for you

to

print and complete, or to

fill out online.

You will also be sent

additiona

l forms (approximately 5-6 pages) to fill out that will be specific to your Functional

Performance Assessment

. These are extensive. In order to make the best use of your appointment time, please allow enough time to fill them out completely.
Please either: 1. Print and fill them out and bring them to your appointment.
2. Print, fill them out, scan and return them via email.
3. Arrive 20+ minutes early to your appointment and fill them out at the office.
Your

Functional

Performance

Assessment

session

will last approximately 90 minutes.

We will begin by discussing your current functional and wellness status, and your goals for the upcoming 6-12 months. You will have an opportunity to discuss your concerns regarding your mobility, balance, and overall function.

We will also complete the active part of the exam. This includes assessment of posture, various strength, flexibility, gait and mobility activities. You will perform a balance assessment, but you will be free to decline from participating in any activities that make you uncomfortable.

Using the information from both the interview and physical components of the exam, we will design a plan to help you meet your goals. A customized exercise and activity plan will be developed, and recommendations will be made as appropriate.
If you are starting to notice some movement difficulties, this is a
great complement to your annual physician's wellness exam.